Nearly twenty years ago, Tonga Textiles was founded by Zimbabwean-born and raised Jeremiah Makaza. Located on the outskirts of Harare, Zimbabwe, Tonga Textiles is a fair trade business embodied by a passionate, dedicated team of twenty-five men and women.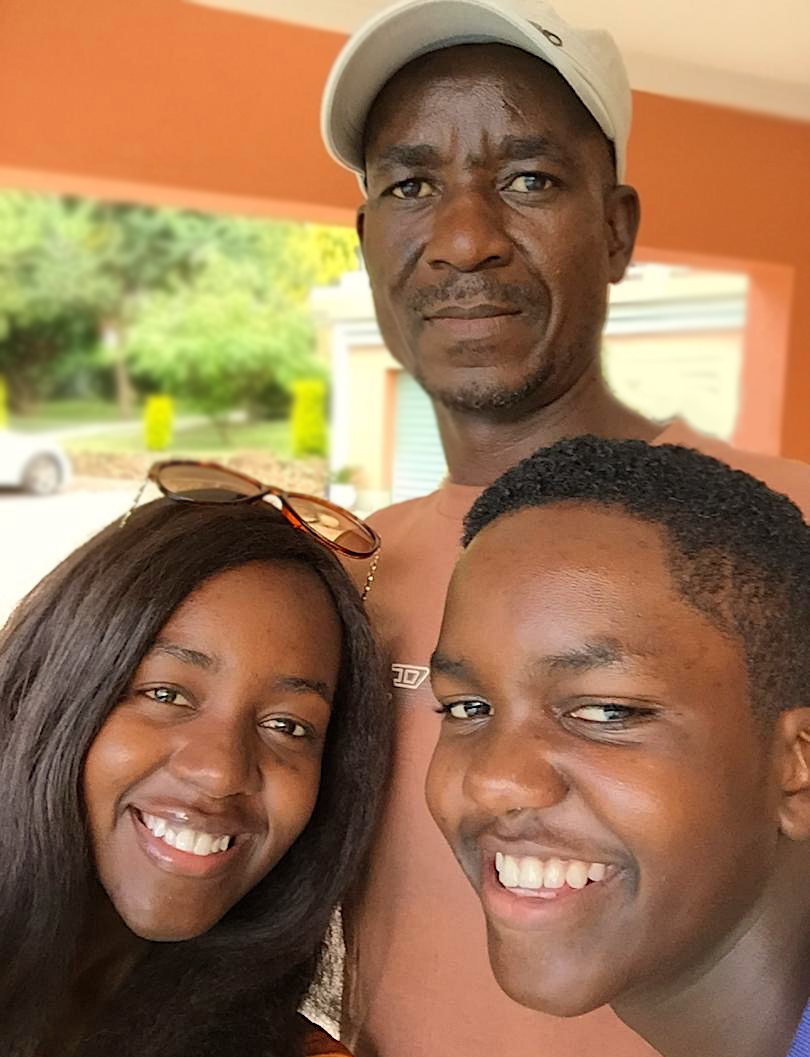 Textiles have been a long-standing passion of Jeremiah's since he was a teenager, working as a tailor for his older sister. One of his most outstanding memories was an interaction with a customer he had during his early years as a tailor. The customer frequently brought him printed textiles to be sewn and altered. He remembers how everytime this man brought him these textiles, he would think to himself how he could do a better job of printing.
After many years of tailoring, Jeremiah decided to give it a shot and began studying the art of textile printing full-time. In 1987, he was accepted into a program in India where he was able to travel to Chennai, Bangalore, Varanasi, and Delhi to train with textile and design professionals. He visited villages and workshops of all kinds, taking in the many rich traditions of fabric printing everywhere he went. Not only did Jeremiah learn how the Indian people created their beautiful textile prints, he also learned about their markets and the business side of his craft. After his six month apprenticeship in India, he returned to Zimbabwe, bursting with ideas and began to implement them into starting his own company, Tonga Textiles.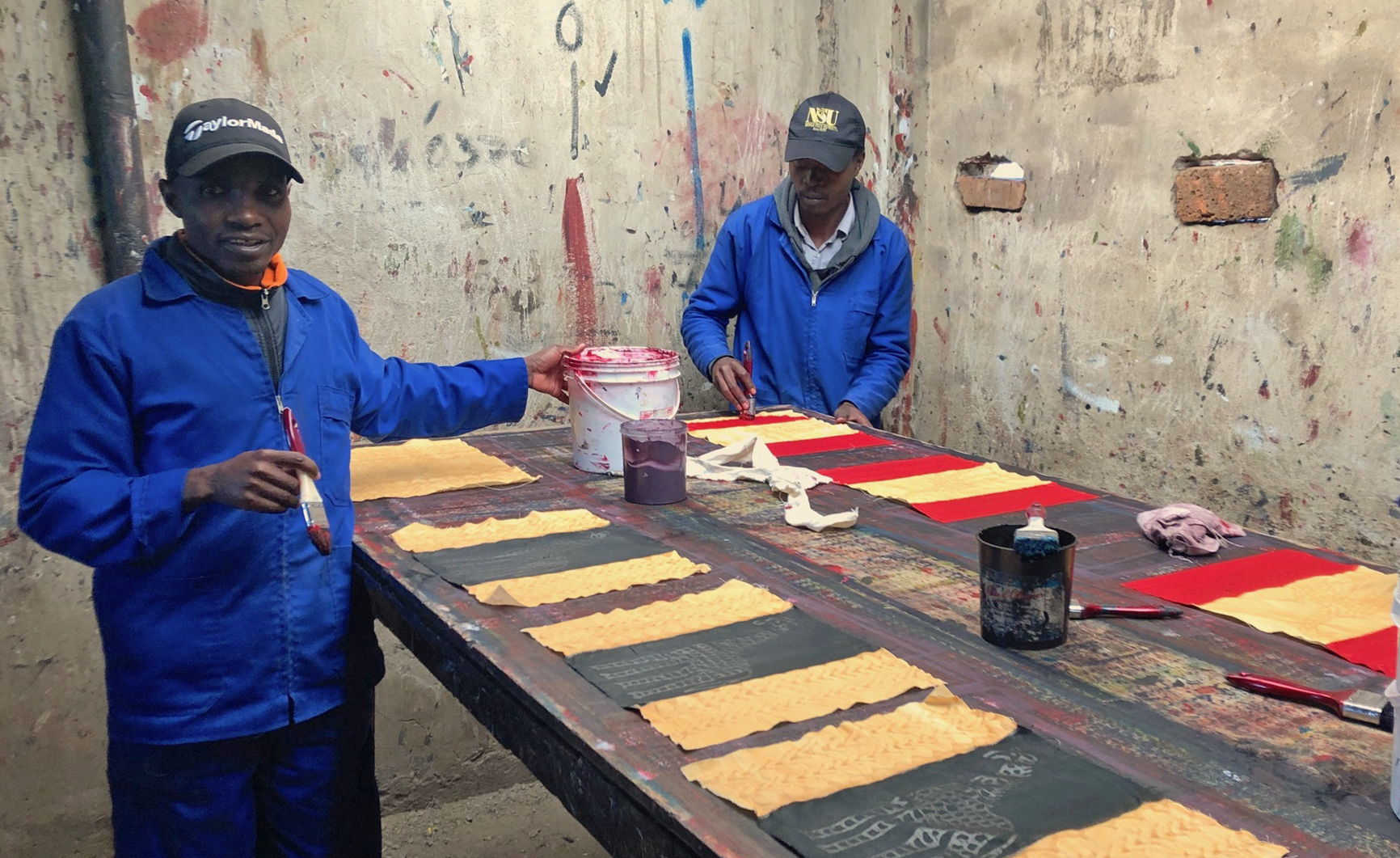 In the beginning, Jeremiah grew his workshop to employ more than eighty employees working for him. Through having such a large production team, Tonga Textiles grew rapidly and were able to sell each piece they made. Due to the large success Tonga Textiles was having, Jeremiah was able to buy a number of houses for himself around Harare for his family and his employees to live in. By giving his employees a place to live, Jeremiah was able to help reduce the travel expenses for many of them to get to work each day, as many of them had to travel using public transit which is very crowded and expensive. By providing housing for his employees, he was also able to protect his technology and trade secrets. He still provides housing to most of his employees to this day.
Jeremiah's process in designing hand-printed fabric is similar to many people in the textile business, but he includes his own little twists. He also ensures that the products he purchases to produce the textiles are all bought from locally owned small businesses. Jeremiah buys his dyes from a Zimbabwean based company called CHT, who ships them in from Germany.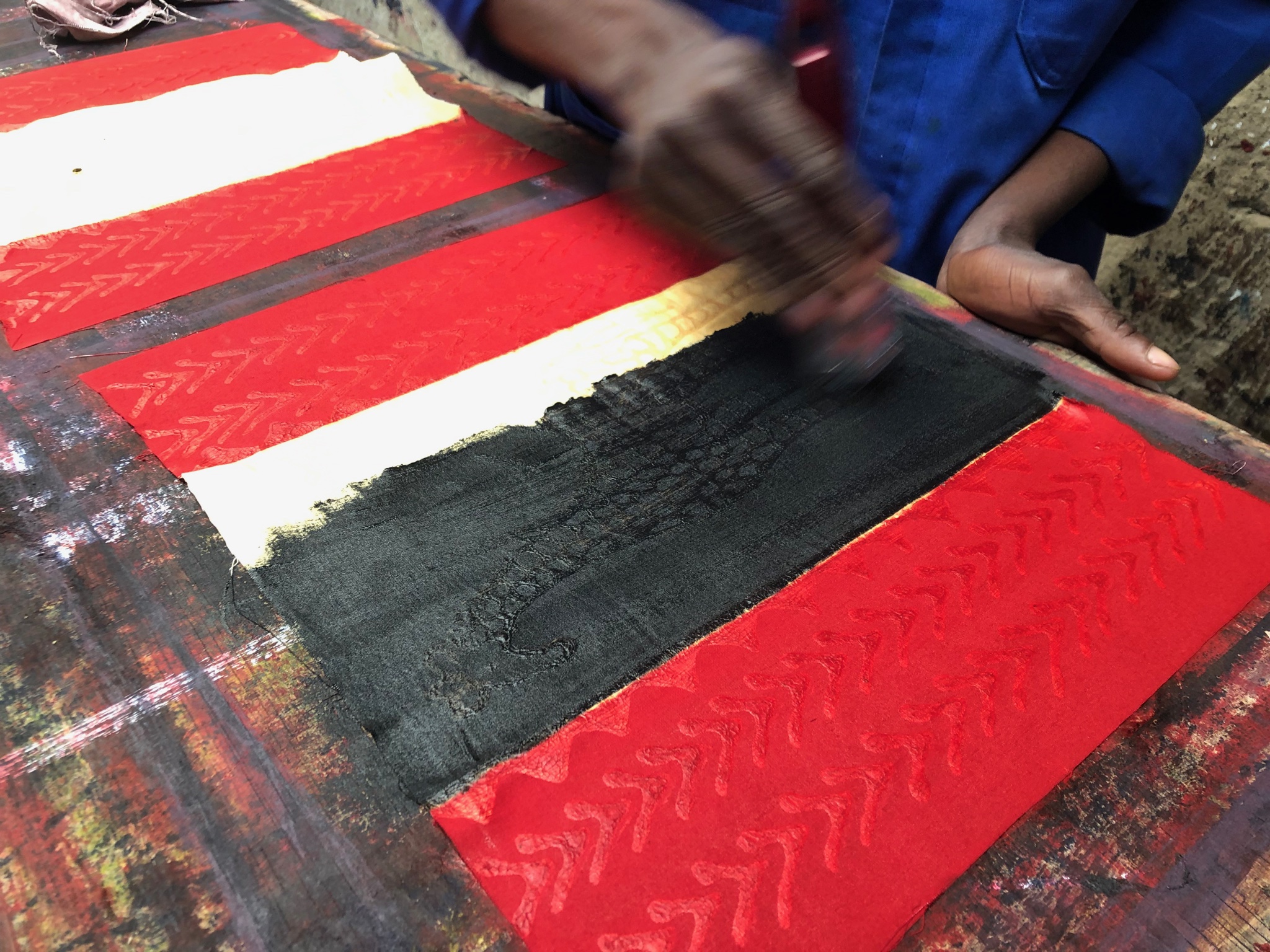 The process of creating and designing textiles is very tedious, however the finished product is extremely rewarding. Each textile is completely unique from the others. They begin the process by weaving their own fabric using locally harvested cotton into what is called a bark weave. It is a soft, thick, slightly textured fabric, so named because it has a rough surface like that of tree bark. After the cotton has been woven, they wash the fabric and hang it up to try in order to remove any residue that may have been left in it. Once the fabric has dried, it is then cut and shaped into pieces designed for pillow cases, as well as other products.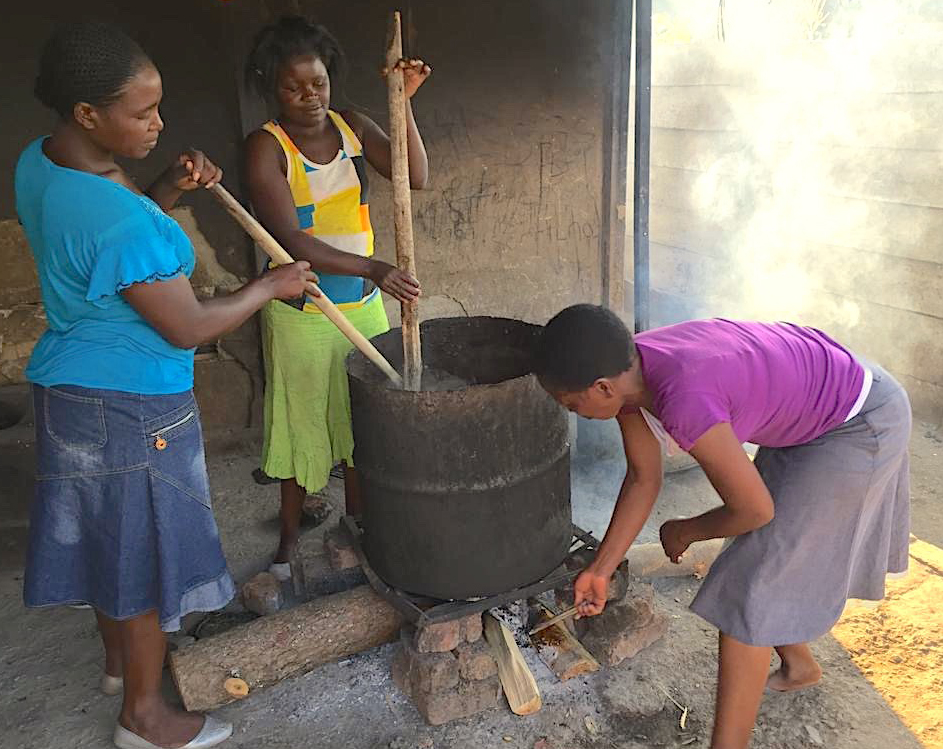 Sadza, the material that is used in his batik-like technique of printing is actually a traditional African dish similar to porridge made from corn flour. Although many artisans use sadza when making and designing batiks, Jeremiah's employees at Tonga Textiles created their own version. They cook the sadza for long periods of time in order to make it as thin as possible. The thinner the porridge is, the more resistant it is when using it for designing. After the sadza has been cooked to perfection, they use it on the fabric to create intricate designs, and putting it back out in the sun to dry. Once the sadza has dried thoroughly in the hot Zimbabwean sun, they then bring it back inside for the color to be added. Before they can continue to paint, the people at Tonga Textiles first pull on and distress the fabric. By distressing the fabric, it creates a series of unique cracks and designs where the sadza has dried. Although many of their batiks are similar, because of the distressing technique, no two pieces are the same.
They then paint over the fabric, and the color soaks into the fabric in places where sadza is no longer present. Jeremiah's employees take the decorated fabric and place it in an oven to cure. By curing the fabric, it allows the vibrant colors to settle around the sadza. They then remove the sadza from the fabric by scraping it off. Once everything has been cut, painted, and cured, the batiks are then taken into a sewing room and stitched together. Although Mbare only carries pillows from Tonga Textiles for now, they are also known for their placemats, wallhangings, as well as an assortment of other things.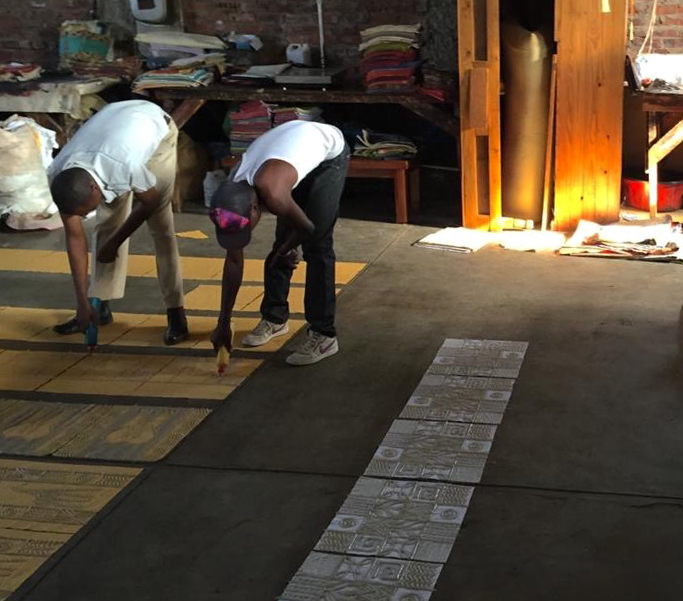 .

Although his business is much smaller than it was twenty years ago, Jeremiah's passion for textiles continues to live on through his immense attention to detail, high standards, and a strong commitment to his craft. His goal as both an artist and a businessman is to empower his employees through training, housing and reliable long term employment in order to help alleviate poverty within his community, and to produce captivating pieces of art that are like no other.
Check out our selection of Jeremiah's sadza pillows HERE