"The days are long, but the years are short" is a poignant quote about parenting, about how the sometimes dull, repetitive stresses of childrearing turn out to be fleeting, as the years too soon disappear into a longed-for past.
That saying resonates during this year of pandemic. In June we published a blog post that shared the experiences of our artisans as they "shut down" this spring.
Who could have imagined then how long this virus would impact us? Who could imagine how the days of waiting would drag on, while the months simultaneously flew by as quickly as calendar pages symbolically flipping back on a movie screen? While everyone has experienced this time of fear and sorrow in distinctly personal ways, it seems there's one response that's common -- the sense that time itself has felt awfully confounding.
We've forged ahead this year at Mbare, thankful for the continued flow of beautiful handcrafts and artwork from our partners in Africa. We're grateful to have been able to provide income to those facing extraordinary challenges during the best of times. We're grateful for the retailers who placed faith in our supply chain, and to the customers who ordered online from the safety of their homes. We hope the objects of integrity we've helped shepherd have brought you much joy.
We're indebted to the UPS drivers who leapt from their trusty brown trucks to pick up the stacks of boxes waiting by the open bay. To the freight truckers who braved not just their typical nemesis, traffic , but a frightening virus as they delivered container loads of goods to us, and carried "our" products to struggling stores. To the tired postal workers who've had it so hard. To FedEx, and the food workers who handed us our lunch through drive-through windows or ran orders out to our cars.
This pandemic may have muddied our concept of time, but our understanding of who is essential to a functioning society has been made abundantly clear.
This Congolese adage seems fitting: "A single bracelet does not jingle."
There is strength in numbers, and our voices are strongest when engaged with others'. We still have to keep our distance, but that doesn't mean that we can't jingle!
Mbare came into being more than twenty-five years ago, when our founder Robbie Stewart would return from his native Zimbabwe with crafts crammed into his suitcases. He operated out of a friend's garage. Now, the crafts we offer set sail or fly across the ocean to be met by giant container trucks whose arrival at our warehouse proves logistically challenging but always inspiring .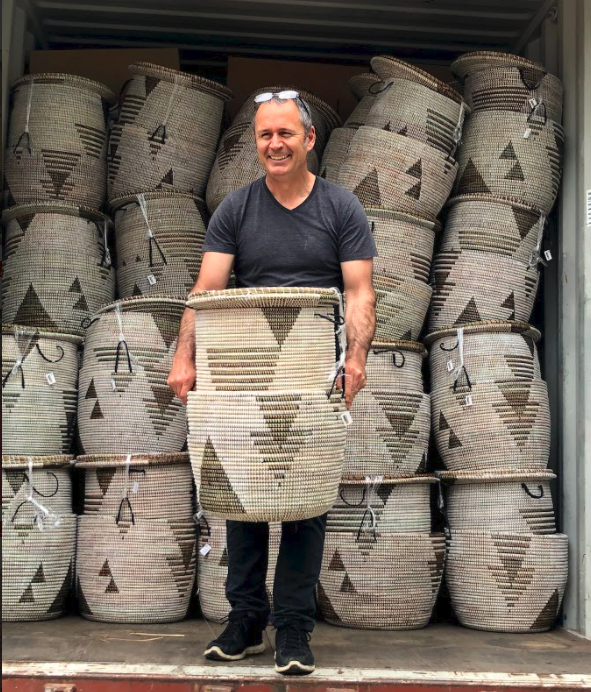 We at Mbare are so grateful for the fortitude and continued creativity of "our" artisans, and for the faith placed in us by our customers -- not just during this hard, consequential year, but for the past quarter century. We wish everyone across our fragile planet good health, deepened strength, and newfound peace in the coming days.