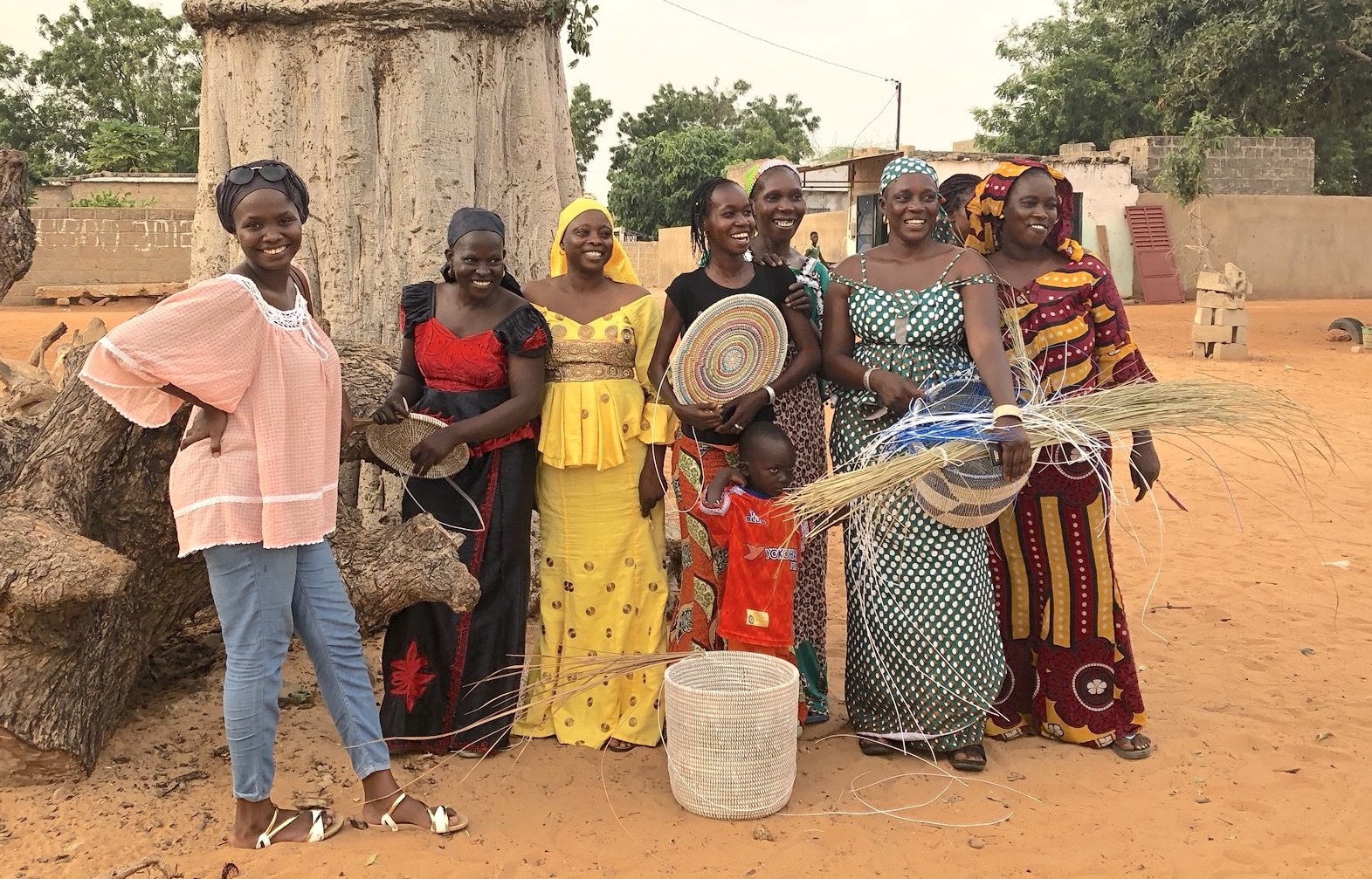 Our gorgeous collection of baskets from Senegal are woven by master weavers that not only are experts at what they do, they are also mothers, sisters, wives, friends working together in organized small groups supporting themselves and each other. They are the backbone of their families and communities. This craft is passed down through generations of women in rural villages. The talent, heart, and spirit of these women really translate into the energy these baskets carry.
The baskets are woven using local wild harvested millet grass blades which get dried and bundled and then woven into basket shapes using a long needle and strips of plastic. This gives them durability and stability, as well as the option to create colorful, contemporary designs.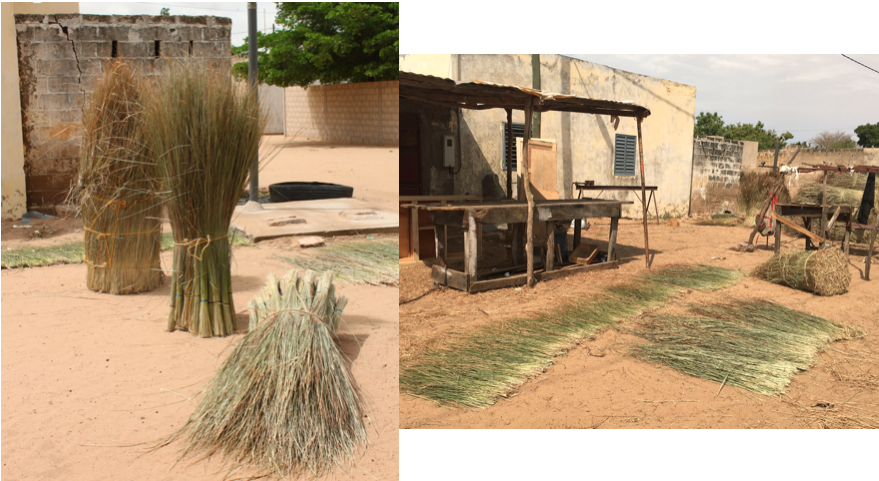 It is truly remarkable to watch them weave as their skilled hands move quickly and accurately, they follow a pattern for the design of the basket, while watching at the same time that the width and height of the basket are correct. They make it look so easy!

It is truly inspiring to know them and an honor to get to work with them. We have been building a relationship with them for over eight years now and their craft continues to amaze us. By adding their baskets into your home, you are bringing in a piece of real functional art.
Check our current offering of Senegalese basket HERE