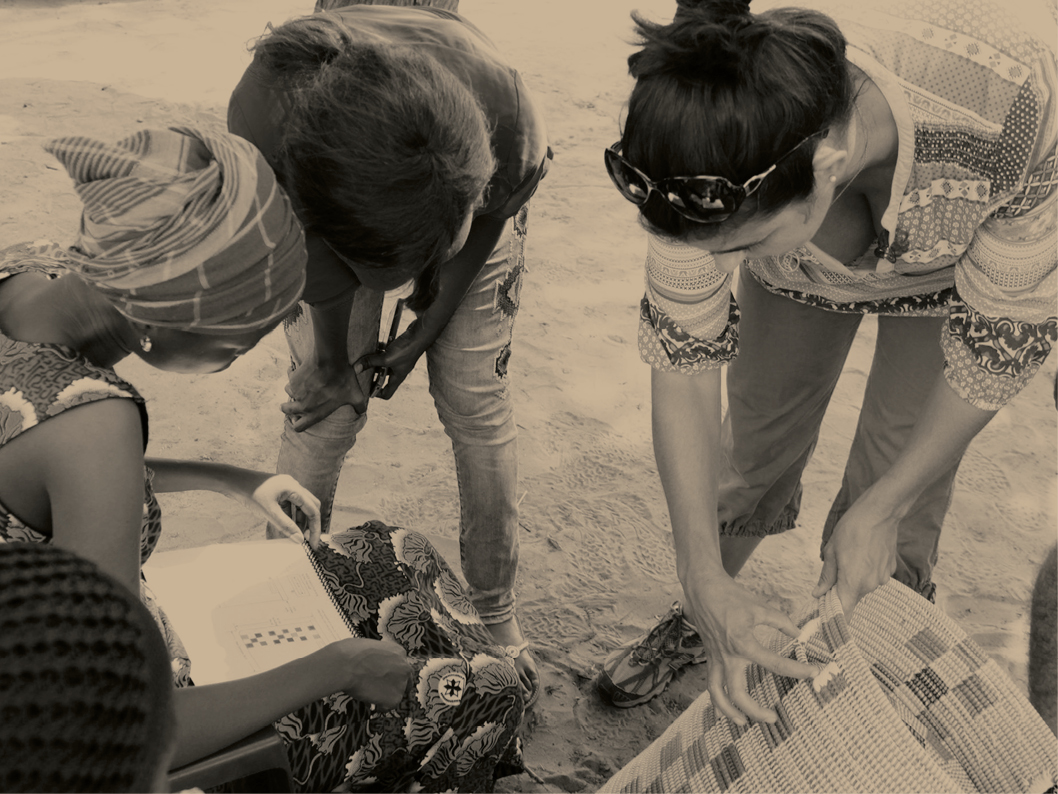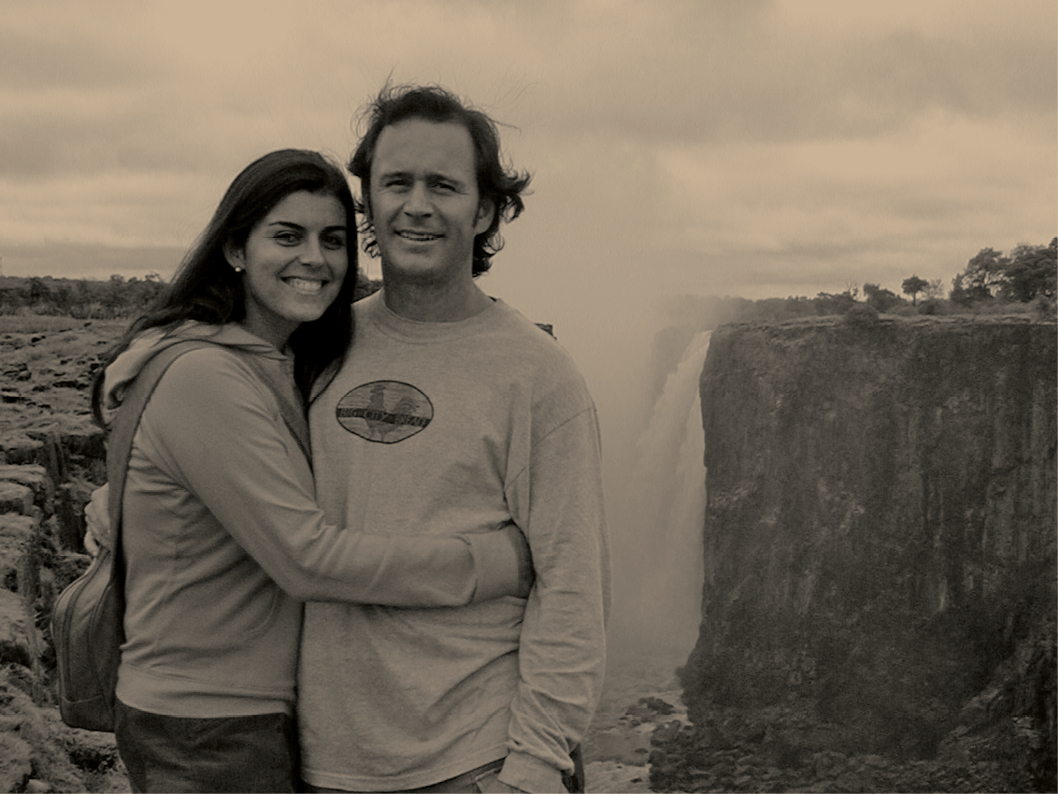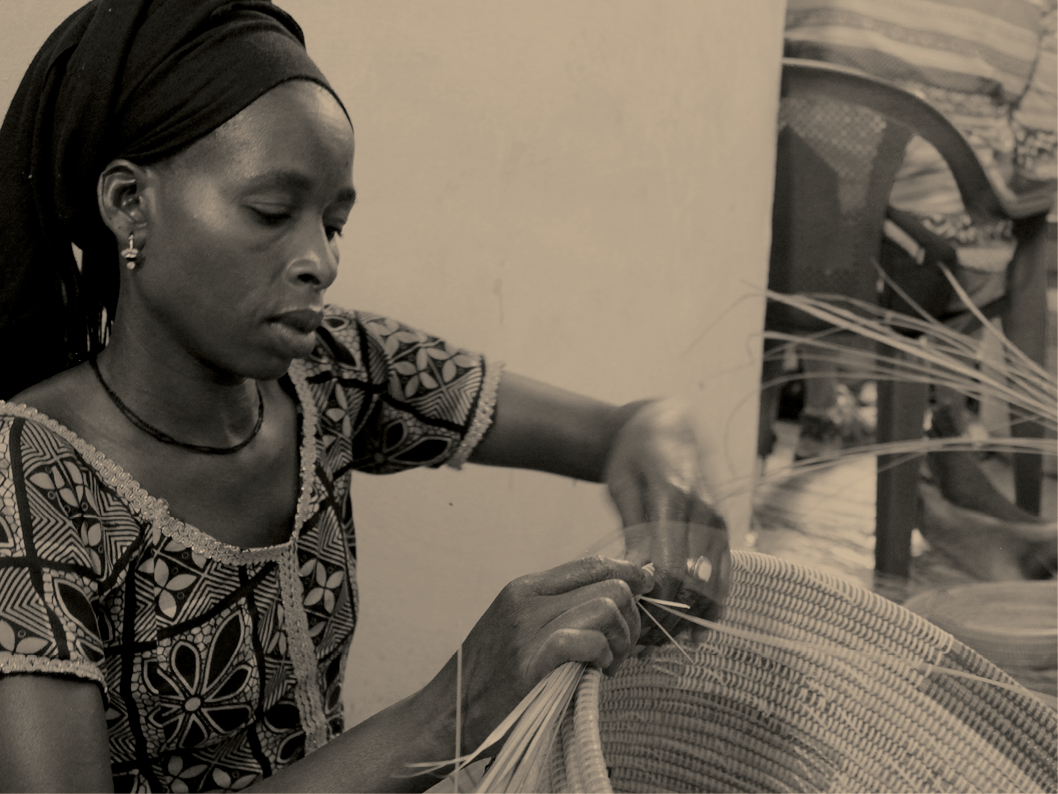 Our mission
We are messengers of culture, enthusiastically bringing the spirit of Africa to you. The African culture is rich in creativity and craftsmanship, and we invite you on our adventure to share in the heart of it!
We don't just import objects, we create connections.
Since 1997 Mbare has been supplying a unique collection of handcrafted products made from natural and recycled materials, sourced from all over Africa. Our focus is on modern global style with an African touch and our offering is focused on quality and attention to detail - we pride ourselves on supplying "the best that Africa has to offer".
In the language of the Shona People of Zimbabwe, mbare (pronounced "im-bah-ree") means "a gathering of things" or "marketplace". Robbie Stewart, the founder and president of Mbare grew up in Harare, Zimbabwe. Mbare was born out of Robbie's vision to provide sustainable sources of income for people and communities outside of the formal economy, and has always believed that Africa needs trade, not aid. "I have always had an appreciation for local art found at roadside markets, in urban workshops, or at the homes of talented craftspeople. The artistic skills that these artists possess are often passed down through generations and represent an invaluable accumulation of knowledge and talent. Getting to know families that engage in this work has been a privilege for me."
Robbie Stewart
Founder + CEO
Our founder, Robbie, hails from Zimbabwe, but he lives his life as a global citizen. He holds an MBA from TCU in Fort Worth, TX, and a Masters in Spiritual Psychology from the University of Santa Monica in California. Robbie's a former competitive diving champ, who has loved surfing since childhood and is also an avid mountain biker. Fortunately he's as mechanically inclined as he is athletic, and he keeps Mbare's equipment running. Robbie operates less as our CEO than as our Chief Africa Explorer, and that's how he's identified on his business card. His entire career has been in pursuit of a big vision: bringing handmade products and cultural exchange to the mainstream. He's gifted at establishing and maintaining relationships with producers and suppliers, and he's become an expert in international import-export logistics. Robbie's an enthusiastic problem solver who's undaunted by challenges, a travel nut with an enviable ability to withstand jet lag, a devoted husband and father to three boys, a great chef, and a bit of a coffee snob.
Maria Machado
Marketing + Product Development
Robbie's wife, Maria, is originally from Uruguay, where she spent her formative years playing in the Atlantic Ocean. She laughingly asserts that she's a beach bum at heart with her main nutritional requirement being vitamin "sea." Maria's love of travel and her degree in Fashion Design from the Otis College of Art & Design in Los Angeles were instrumental to the near decade she spent as a wardrobe supervisor for touring bands. She also holds a Masters Degree in Spiritual Psychology from the University of Santa Monica in California. Maria's played an essential role at Mbare since 2005, providing invaluable graphic design for our marketing and website, and extensive input on trade show booth design and merchandising. She also serves as Mbare's in-house photographer, and her vibrant, shining spirit is a constant anchor for both Robbie and Mbare. As the mother of three rapidly growing boys, Maria is a creative, multi-tasking wonder.
Shannon McBride
Operations Manager
Shannon originally came to work at Mbare in 2009. Her various interests and passions led her away, but she returned and we couldn't be happier! She currently manages operations in the warehouse, skillfully juggling inventory from production to delivery, keeping the warehouse well equipped, and scheduling the packing and shipping of orders. Having studied cultural ecology and wildlife management in East Africa, and later anthropology and entrepreneurship, Mbare is a natural fit. This Renaissance woman also manages a farm with her husband, rides horses, and is an avid practitioner of yoga. Shannon once owned a kitchen store with a cooking school, and appreciates the fact that Robbie is a fellow foodie and coffee snob. The fact that she's a fantastic (and generous) baker is the icing on the cake!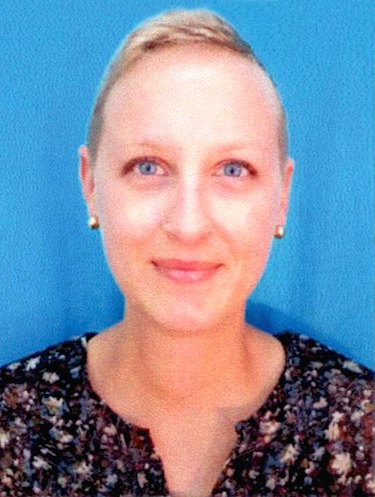 Kara Hook
Vendor Relations
A Chicago native, Kara studied fashion at the Illinois Institute of Art. She spent the first part of her career working in educational arts to promote cultural understanding in public schools. This led to her welcoming newly arrived refugees, helping them become established in the Chicago area. Her work with diverse populations and refugee resettlement prepared her for her time in Tanzania, where she worked with WomenCraft, an organization bringing hundreds of women from diverse backgrounds together in a peace-centered approach to enterprise, weaving not only beautiful baskets, but harmonious relationships in a region experiencing conflict. At Mbare she's able to work with artists across the African continent, and it's a joy for her to bring their creations into people's homes. We share her belief that, "There's no such thing as too many baskets!" In her free time, Kara enjoys paddle boarding, and is always up for a good cup of coffee!
Bonnie Harris
Accounting
Bonnie was born in Commerce, Georgia, just "up the road a piece" from Mbare. While she's settled close to home, she loves to travel. Bonnie's a writer, a mentor, and former middle-school teacher, who primarily taught sixth-graders in language arts and social studies. In 2010 she was honored with the District Teacher of the Year Award, but as the school system began to rely more on test scores than other measures of creativity and excellence, Bonnie decided to move on. Her appreciation of the beauty and value inherent in discarded items led her to renovate a building and open her own business – Lexington Vintage: Reclaimed. Restored. Repurposed. Bonnie's self-taught tenacity prepared her to handle the multi-faceted finances of our import business, and we're so grateful for the energy and exuberance she brings to Mbare. In her spare time Bonnie loves reading, painting, calligraphy, weightlifting, and spending time with her two adult children, Haley and Andrew.
Demetry Campbell
Warehouse Operations
Demetry grew up near the Jimmy Carter Center in Atlanta. In his youth he played the African drum in the drum circles that sprung up in the Little Five Points area of the city. When he went off to Colorado College he studied African Dance and Philosophies of Africa. After college Demetry spent time traveling, exploring America as a long-distance patient transporter and touring just for fun. Closer to home, he worked with Americorps in Decatur, Georgia, and did volunteer bike repair here in Athens. He's managed landscaping crews and overseen a dozen cashiers at once in a thriving retail environment. His years of experience with both logistics and customer service, combined with his cultural affinity for Africa, make Demetry a perfect fit for our warehouse operations!
Nancy Lendved
Quality Control, Warehouse Support, Blogging
Nancy grew up north of New York City. She studied English at SUNY Albany and holds a Masters in Literature and Language from the University of Chicago. She later studied decorative arts at Parsons School of Design in NYC and Paris. After academics, she pursued editorial work and photo styling in Washington D.C. When love brought her to Athens, she founded Frontier, one of the southeast's earliest "green" gift and home furnishings shops. During the decade she helmed the store, she was a wholesale customer of Mbare, buying colorful Raku animals from Robbie! A love of old buildings and a concern for sustainability led Nancy to house moving and restoration. A chance sighting of a social media post brought her to Mbare, where the scent of Senegalese grass greeted her at the door. Nancy's a believer that "more than one thing at a time can be true." In that regard, she's an unabashed "crazy old cat lady" who adores working alongside the team's canines, and a homebody who's been to five continents. She's also very sentimental, and when she sees a familiar signature affixed to a basket she's handling, it feels like a greeting from a far-away friend.
Alan Baker
Warehouse Operations
Alan Baker grew up in Clemson, South Carolina. He studied radio and TV broadcasting at Tri-County Technical College in Pendleton, SC, before joining the 101st Airborne Division in Fort Campbell, Kentucky, where he rappelled out of helicopters and was trained in communications. From there, Alan went to Germany, where he spent two years. After completing his service, he returned to Tri-County to study fashion design. The pull of a vibrant music and art scene lured Alan to Athens, where he served as a roadie, and cooked and managed at some of our favorite restaurants. Alan also worked at Mbare long ago, so when he returned in 2020 he was right at home. In the intervening years he worked at UGA's Physical Plant, where he honed the organizational and mechanical skills so valuable to us here. He's Mbare's fork-lift operator, our dog whisperer, and a generous colleague and friend. Alan enjoys Mexican food, letting loose to loud music, kayaking, riding his Yamaha, taking pictures and painting. He's devoted to his family - human, canine and feline.
Our Core Values
Sustainability
Engaging in partnerships that benefit everyone. "Win-Win".
Community
Building meaningful connections with our customers, vendors, employees and stakeholders, creating interconnected communities.
Integrity
Guided by Fair Trade principles, conducting business with responsibility and accountability.
Empowerment
Considering people throughout the value chain our greatest assets.
Joy + Beauty
Bringing joy through beautiful objects and celebrating life, having fun with everything we do.
Service
Serving the needs of our partners with excellence. Trade is the method, service is the motive.
Sustainability is the basis on which we have built our business.
For us, sustainability is successfully managing the balance between the three main components of our business: people, profit and the planet - in a way that creates a win-win situation for all. Our goal is to foster partnerships where everyone involved in the business thrives, for the highest good of all. We engage in fair and sustainable trade, working directly on the ground with our producers and creating ongoing and long-lasting partnerships with them.
When you buy a fairly traded handmade product, there is a thread of energy connecting you to the artisan who made it as well as to all the hands that got it safely to your home. You are part of the sustainability chain and are directly supporting fair trade practices. Never underestimate the power of your purchase!